Platonic Properties
Date:
Thu. March 2nd, 2017, 4:30 pm-5:30 pm
Location:
Clark Hall Room 206, 11130 Bellflower Road
Plato's Theory of Forms has mostly been conceived by his later readers as a theory of universals or properties: that is, its primary aim is to explain the application of a single expression to distinct entities; or to explain relations of similarity among them. Some moderns disagree, both close readers of Plato's Greek and thoughtful metaphysicians alive to what it required of a proper realist theory of universals. Dominic Bailey, Associate Professor of Philosophy at the University of Colorado, Boulder, presents fresh reasons for thinking Plato's theory is not one of universals, but also offers further reasons for why the matter is intrinsically irresoluble: for it requires some assumptions in philosophical psychology that can never with justification be brought to Plato, or any other historically distant writer. This event is co-sponsored with the CWRU Departments of Philosophy and Classics.
Free and open to the public.  Registration recommended. 

---
About the speaker: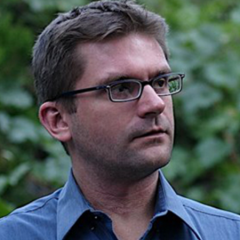 Dominic Bailey is an associate professor at the University of Colorado, Boulder.  He was born in Manchester in the UK in 1977. He read philosophy and later classics at Trinity College, Cambridge. Before joining UC Boulder in 2007 he was a Fellow of Corpus Christi College, Oxford. He is interested primarily in ancient logic, metaphysics and epistemology, but also in contemporary views on those subjects.
Click HERE for Professor Bailey's faculty homepage.