Faculty Work-in-Progress: The Modernization of Knowledge
Date:
Tue. April 25th, 2017, 4:30 pm-5:30 pm
Location:
Clark Hall Room 206, 11130 Bellflower Road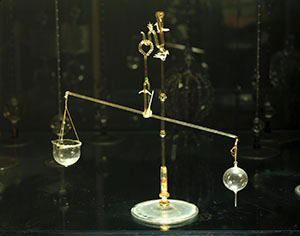 In his talk, Chris Haufe, Assistant Professor in the Department of Philosophy, compares the individual and community-level practices that have contributed to the growth of scientific knowledge with those that were historically important to the growth of Islamic law and legal theory. This comparison is composed of two independent lines of inquiry. The first looks at the major features that played a role in the historical development of each knowledge tradition. The second line of inquiry compares structural features of knowledge practices across the two traditions.
Pre-lecture reception begins at 4:15 pm.
Free and open to the public.  Registration recommended. 

---
About the speaker:
Chris Haufe, Assistant Professor in Philosophy, works on problems in the history and philosophy of science, particularly biology. His research focuses on conceptions of natural law in biological science from the late 18th century up to the present, the epistemology of subjunctive propositions, and the way in which philosophical presuppositions about science affect scientific funding.